Campus Weekly is published each Wednesday when classes are in session. In the summer, it is published biweekly.
At UNCG's Fountain, 'tribute to a bold leader'
Former chancellor Bill Moran is honored at commons/plaza naming ceremony
It was a rare gathering. Paul Winter, Branford Marsalis, Bill Charlap, Roy Hargrove, Tony Bennett, lots more jazz greats, all joining in a celebration of the life and music of Dave Brubeck. The large Cathedral of St. John the Divine was overflowing for the program last Saturday. Thirteen Brubeck … [Read More...]
UNCG's renovated Quad has been awarded the Star Award, the top honor given by the Construction Professional Network of North Carolina. The $55 million … [Read More...]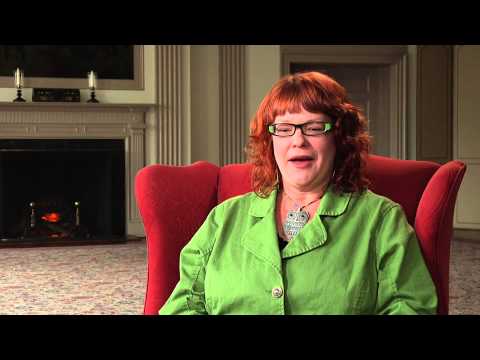 Jennie Rikkola (Nursing) received a Staff Excellence Award at the April Faculty & Staff Excellence Awards. She helps students get in – and out – of the Nursing program, as she explains. In this clip, she talks about the people she is surrounded by in the School of Nursing. "It's a great group of people who work really well together to help students reach their goals, becoming nurses, pursuing big-deal dreams and careers. We're making a difference in their lives."
Cristy McGoff has been named director of the UNCG Office of Research Integrity (ORI). She has led the office as interim director since August 2012. … [Read More...]
Dr. Catherine Matthews (Education) was awarded the Outstanding 9-16 Educator Award in Science, Mathematics and Technology Education for her work … [Read More...]
Dr. John Locke (Music) has been named a 2013 recipient of the Signature Sinfonian Award by the National Offices of Phi Mu Alpha Sinfonia. The … [Read More...]
Dr. Matina Kalcounis-Ruppell (Biology) received additional funding from the National Council for Air and Stream Improvement for the project "The … [Read More...]
Dr. Edna Chun (HR) will speak on her forthcoming co-authored book "The New Talent Acquisition Frontier: Integrating HR and Diversity Strategy" as … [Read More...]
Baseball vs. Citadel
Thursday, May 16, 6 p.m.
Baseball vs. Citadel
Friday, May 17, 6 p.m.
Heart Walk
Saturday, May 18, UNCG Campus
Baseball vs. Citadel
Saturday, May 18, 2 p.m.
"Spanish Libraries Enhancing Open Access to Knowledge" Dr. José A. Merlo
Thursday, May 30, 1:30 p.m., Hodges Reading Room
Cram and Scram Sale
Saturday, June 1, 9 a.m., Cone Ballroom. EUC
Campus Weekly editor:
Mike Harris 256-0230 mdharri3@uncg.edu

Campus Weekly art director:
Mark Unrue 334-4745 meunrue@uncg.edu