Campus Weekly is published each Wednesday when classes are in session. In the summer, it is published biweekly.
Performances April 16 & 17 at 7:30 p.m., and April 19 at 2 p.m.

Arbor Day Foundation honors UNCG sustainable campus forestry for 6th straight year

Class gift is one of many ways the class members have made impact
The new Chair of the Friends of the University Libraries is Camille Payton of Greensboro. Payton has been practicing law since 1993. She is a shareholder of Ward Black Law in Greensboro, where she heads the firm's workers' compensation department. A native of Kinston, North Carolina, Payton … [Read More...]
UNCG is an excellent value, according to Washington Monthly. Among universities in the Southeast, UNCG was placed at No. 8 by rankings released last week by … [Read More...]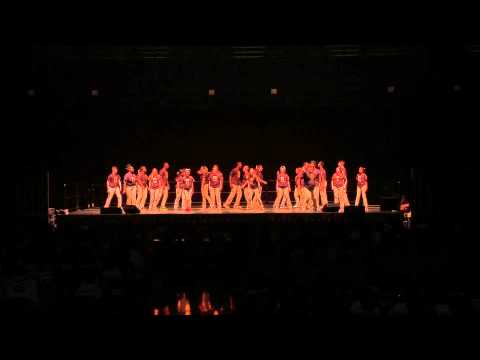 We've got spirit, yes we do. The UNCG Spartan Orientation Staff won first place in the School Spirit competition at the Southern Regional Orientation Workshop held in Murray State University. The winner of this award is voted on by other schools at the event, making it a prestigious award among attendees. This is the first time UNCG has received this recognition.
Incoming Spartans will enjoy this spirit at SOAR and Rockin' Welcome Week.
Evelyn Miller (Environmental Health & Safety Department) received the Certified Safety Professional (CSP) certification issued by the Board of … [Read More...]
Stuart Dischell (MFA Writing Program) gave a keynote poetry reading at the National Conference of Graduate Students of Creative Writing held at the … [Read More...]
General Faculty Meeting
Wednesday, April 22, 3 p.m., Alumni House
UNCG Theatre, 'Joe Turner's Come and Gone'
Wednesday, April 22, 7:30 p.m., Brown Bldg Theatre
International Sculpture Day
Friday, April 24, all day, Weatherspoon
Justin LeBlanc (Project Runway and NC State)
Friday, April 24, 1 p.m., School of Education Bldg, Rm 120
UNCG Science Everywhere festival
Saturday, April 25, 11 a.m., throughout campus
UNCG Softball vs. East Tennessee St. (dh)
Saturday, April 25, 1 p.m.
Student Honors Convocation
Tuesday, April 28, 7 p.m., EUC Auditorium
UNCG Bunker Bash & Spartan Feast
Thursday, April 30, 5:30 p.m., Natty Greene's Bunker, 1918 Lee St.
Philip Glass opera at UNCG on Galileo blends scenic, lighting and costume design [Read More]