Campus Weekly is published each Wednesday when classes are in session. In the summer, it is published biweekly.
Performances will take place this Friday and the following Friday at 6:15 p.m.

New Natty Greene's restaurant/brewery/butchery/neighborhood market will open soon

UNCG is one of two Gold Star chapters in North Carolina.
In a memo Tuesday afternoon, Chancellor Gilliam made the following announcement: I am pleased to announce that Donna Heath has been named Vice Chancellor of Information Technology Services (ITS). Donna has shown extraordinary leadership in the year she has been Interim Vice … [Read More...]
After 11 years of dedicated service as dean, Dr. Celia Hooper will step down from the deanship of the School of Health and Human Sciences (HHS) at the … [Read More...]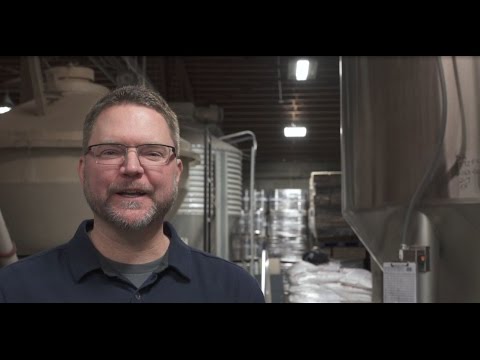 Did you know UNCG alumni Kayne Fisher and Chris Lester dreamed of opening a place like Natty Greene's when they were undergraduates in the 1980's at UNCG? That's where it all started. Watch Kayne Fisher show you the process of creating fine craft beer – and learn more about the UNCG connection. Read more in the Spring 2017 issue of UNCG Magazine.
Dr. Greg O'Brien (History) has co-edited "The Native South: New Histories and Enduring Legacies," published by University of Nebraska Press. The book … [Read More...]
Dr. Qibin Zhang (Translational Biomedical Research) received an NIH R01 grant, titled "Protein Markers to Islet Autoimmunity and T1D Progression," … [Read More...]
Dr. Maryanne Perrin (Health and Human Sciences, Nutrition) received new funding from the Allen Foundation for the project "Optimizing the Fat and … [Read More...]
Dr. Susan Keane (Psychology) received continuation of funding from the Department of Health and Human Services for her project "Behavioral … [Read More...]
Dr. Laurie Gold (Health and Human Sciences, Kinesiology) received additional funding from the National Institutes of Health for the project "Pathways … [Read More...]
Staff Senate Full Body Meeting
Thursday, July 13, 10 a.m., Virginia Dare Room, Alumni House,
Creatives on Call with Jina Valentine
Thursday, July 13, 6 p.m., Weatherspoon Art Museum
Summer Music Camp concerts
Friday, July 14, see CW post for times/locations
Chamber Music @ UNCG, Eastern Music Festival
Monday, July 17, 8 p.m., Recital Hall, Music Building
Spartan Cinema: "Beauty and the Beast"
Friday, July 21, sunset, LeBauer Park
WAM Tour: More Than Meets the Eye
Wednesday, July 26, 11 a.m., Weatherspoon Art Museum
State of the Campus Address
Tuesday, Aug. 8, 10 a.m., UNCG Auditorium