Campus Weekly is published each Wednesday when classes are in session. In the summer, it is published biweekly.
Two new facilities are open in High Point – and UNCG had big hand in making them a reality.

Renuka Shivaji, director of the lab, says it can help rev up research.

All the music offerings in the next several days are free-admission
The Friends of the UNCG Libraries elected new officers at their recent annual meeting. The new chair of the Friends is Dr. Karl Schleunes of Greensboro, professor emeritus of history at UNCG, where he specialized in Modern German History and the Holocaust. Schleunes taught for 45 years, including … [Read More...]
When historians Dr. Lisa Levenstein and Dr. Colleen Kriger join the 2014-15 class at the National Humanities Center (NHC) in Research Triangle Park, they will … [Read More...]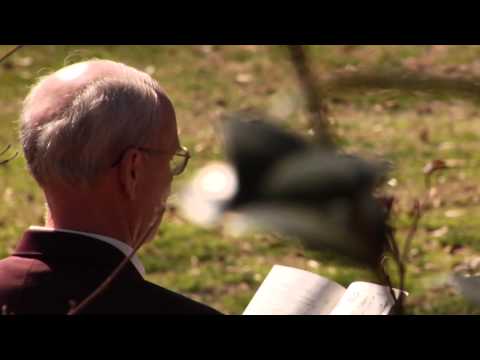 Dr. Bruce Kirchoff (Biology) will receive the UNC Board of Governors Excellence in Teaching Award at Commencement. He was recognized by Chancellor Linda P. Brady at the recent UNCG Faculty & Staff Excellence Awards celebration. At the event, this video about Kirchoff was premiered. It was created by a student in Dr. Michael Frierson's media studies class. Enjoy.
Erin Lawrimore (University Libraries) is the founder and one of two editors in chief of Archival Practice, an open access, peer reviewed journal … [Read More...]
Richard Cox (Art) received funding from the National Endowment for the Arts (NEA) for the "CAMstudio Project." It will support the CAMstudio Project … [Read More...]
Dr. Raleigh Bailey (Center for New North Carolinians) received a competitive renewal from the DHHS Office of Refugee Resettlement (ORR) for the … [Read More...]
Dr. Nir Kshetri (Bryan School) was invited to speak at the Information Economy Seminar in Shanghai , China. The seminar was organized by the United … [Read More...]
Dr. Joyendu Bhadury (Bryan School of Business and Economics) received new funding from the North Carolina Department of Agriculture and Consumer … [Read More...]
Dr. Chris Payne (Center for Youth, Family and Community Partnerships) received funding from the Guilford County Partnership for Children for … [Read More...]
Dr. Peter Wilson (Teacher Education and Higher Education) received a competitive renewal from North Carolina Quality Educators through Staff … [Read More...]
General Faculty Meeting
Wednesday, April 23, 3 p.m., EUC Auditorium
CARS Industry Summit, sponsored by RENFRO
Thursday, April 24, EUC
Spartan Village dedication
Thursday, April 24, near Pedestrian Underpass, 2 p.m.
Screening, Sustainability Short Film Competition
Thursday, April 24, 6:30 p.m., Weatherspoon
Randall Jarrell Symposium/Celebration
Thursday, April 24, 7:30 p.m., Jarrell Hall, Jackson Library
Play, 'Hedda Gabler'
Friday, April 25, 8 p.m., Brown Building Theatre
University Chorale and Chamber Singers
Sunday, April 27, 1:30 p.m., Aycock Auditorium
University Symphony Orchestra and Sinfonia
Tuesday, April 29, 7:30 p.m., Aycock Auditorium
'One Day for UNCG' (see believeintheg.org)
Thursday, May 1
A fashion blog is just part of the creative vision of Phillip Loken. [Read More]