Campus Weekly is published each Wednesday when classes are in session. In the summer, it is published biweekly.
1,830 students in attendance, with paid staff of about 150

For research on innovation, got top spot among economics departments at public universities

New agreement with Alamance Community College is announced
The new co-chairs of UNCG Staff Senate led their first full meeting July 10. Maggie Chrismon and Sean Farrell gave a warm welcome to the senators gathered in the Virginia Dare Room. Maggie Chrismon serves the university in the Office of Space Management, where she is space coordinator for the … [Read More...]
Chancellor Linda P. Brady shares this message with the campus community: We are all pleased that UNCG completed a successful SACS accreditation process this … [Read More...]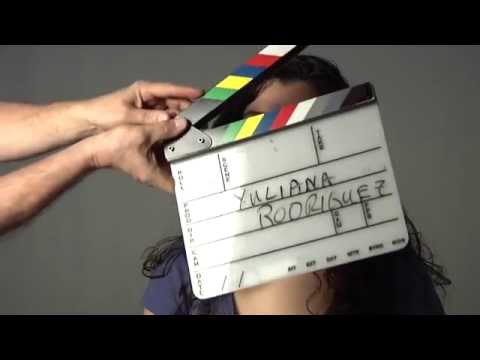 The Gladys Strawn Bullard awards were created to recognize members of the UNCG faculty, staff, and student body for outstanding leadership and service. At the 2014 UNCG Faculty & Staff Excellence Awards celebration, Dr. Kelly Rowett-James, Jim Clark, and Yuliana Rodriguez each received the award. This video, screened at the celebration, shows why each received this honor.
Dr. Laura K. Taylor (Peace and Conflict Studies) received a 2014 APA Division 52 Student International Research Award for her dissertation, "Does … [Read More...]
Dr. Wendy McColskey (SERVE) received new funding from the the South Carolina Department of Education for the project "South Carolina School … [Read More...]
Dr. Susan Letvak (Adult Health / Nursing) received new funding from the Health Resources and Services Administration for the project "UNCG's Veteran … [Read More...]
Dr. Joseph Lee Beverly (Nutrition) received funding from the National Institutes of Health for the project "Hypoglycemia-induced changes in the VMH … [Read More...]
Dr. Mitch Croatt (Chemistry and Biochemistry) has received new funding from the North Carolina Biotechnology Center for the project "Synthesis and … [Read More...]
Dr. Eileen Kohlenberg (Adult Health / Nursing) received a renewal of funding from the Health Resources and Services Administration for the project … [Read More...]
Dr. Maya Elobeid (Center for New North Carolinians) will receive new funding from the United Way of Greater Greensboro for the project "Newcomers … [Read More...]
The Carnegie Foundation for the Advancement of Teaching and the New England Resource Center for Higher Education have announced Dr. Emily Janke, … [Read More...]
Dr. Jeffrey Sarbaum (Economics) received funding from North Carolina A&T State University for the project "The Math You Need, When You Need It: … [Read More...]
In early February 2012, the University Libraries and the Office of Research & Economic Development created an Open Access Publishing Support Fund … [Read More...]
Dr. Stephanie Daniel (Center for Youth, Family & Community Partnerships) received a continuation of funding from Duke University for the project … [Read More...]
Dr. Susan Keane (Psychology) received a continuation of funding from the US Department of Health and Human Services for the project "Reducing Barriers … [Read More...]
Film, 'How to Cook Your Life'
Thursday, July 24, 7 p.m., Weatherspoon
'Matisse and His Muses' exhibition opens
Saturday, Aug. 2, Weatherspoon
UNCG New Faculty Orientation begins
Monday, Aug. 11, noon, Weatherspoon
Noon @ the 'Spoon art tour
Tuesday, Aug. 12, Weatherspoon
Chancellor's State of the Campus address
Wednesday, Aug. 13, 10:30 a.m., Aycock Auditorium
Staff Senate meeting
Thursday, Aug. 14, 10 a.m., Alumni House