Campus Weekly is published each Wednesday when classes are in session. In the summer, it is published biweekly.
March 5 meeting will include panel discussion

If you play – even if you're just starting – come and take part

Two free-admission viewings will be held later this month
Can you imagine Steve Haines not playing jazz? Sort of like imagining Virginia Woolf not writing novels or Martin Scorsese not making movies. Fact is, he had to contemplate that stark reality. But now he's back on stage, bass in hand. And he's ready to jam. What happened? Just before leaving … [Read More...]
A new item was posted Monday, March 3, on the UNCG Budget Central web site. It is a memo from Reade Taylor, vice chancellor for business affairs, to all UNCG … [Read More...]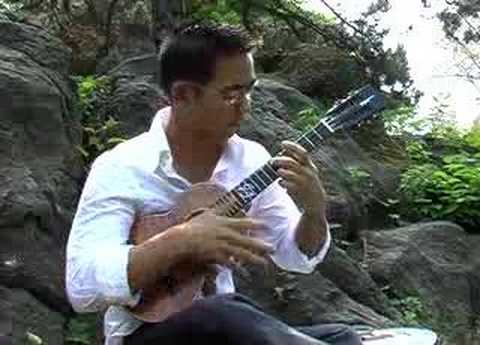 There are likely many reasons ukulele has become more popular in recent years. Jake Shimabukuro's videos – notably this one of him playing a Beatles tune in Central Park – are one reason. Check it out, if you haven't seen it already. UNCG Ukes is a community engagement offering for those who love the instrument and want to play with others.
Dr. Susan Calkins (Human Development and Family Studies) received additional funding from the US DHHS NIH National Institute of Mental Health (NIMH) … [Read More...]
Dr. Ruth DeHoog (Political Science) received new funding from the Institute of Political Leadership (IOPL) for the project "Instructional Agreement: … [Read More...]
Dr. Diana Bowman (SERVE) received new funding from the Region 10 Education Service Center for the project "Region X - THEO Texas Toolkit." The SERVE … [Read More...]
Dr. Dan Yasaki (Mathematics and Statistics) received additional funding from the National Science Foundation for UNCG Summer School in Computational … [Read More...]
Dr. Dianne H.B. Welsh (Bryan School) was honored at the Small Business Institute national conference in February for serving as the 2013 president. … [Read More...]
Talk, Saundra Westervelt, on 'Life After Death Row'
Wednesday, March 5, noon, Faculty Center
Baseball vs. East Carolina
Wednesday, March 5, 4 p.m.
Faculty Center Takeover, Tracing Human Culture Through History of Beer
Thursday, March 6, 4 p.m., sponsored by FTLC / Anthropology
Friends of the Libraries event, Nikki Giovanni
Thursday, March 6, 6 p.m., Cone Ballroom, EUC
Noon at the 'Spoon, art tour
Tuesday, March 11, Weatherspoon
Softball vs. Georgia Southern
Saturday, March 15, 1 p.m.
Baseball vs. Princeton
Monday, March 17, 6 p.m.