Campus Weekly is published each Wednesday when classes are in session. In the summer, it is published biweekly.
The Founders Day Festival features live music, food trucks, cake and more;

Purchase tickets for opening show in UC/LS season, Oct. 5

Plan positions university focus on health and wellness, vibrant communities and global connections
Dr. Qibin Zhang, co-director of UNCG's Center for Translational Biomedical Research and an associate professor in the Department of Chemistry and Biochemistry, has received an R01 grant from the National Institutes of Health for a research project seeking novel biomarkers for the diagnosis of Type 1 … [Read More...]
Heard the term "Concert Weeks"? That time of the semester when the various ensembles and orchestras are ready for public performances and there seems to be a … [Read More...]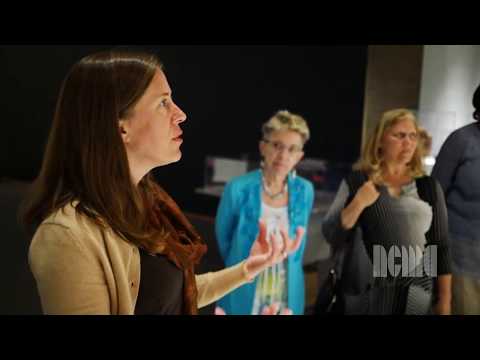 Dr. Elizabeth Perrill will speak today (Wednesday, Sept. 27) at a noon faculty talk at the Weatherspoon. She will speak about her experiences as curator of the North Carolina Museum of Art's newly expanded African Art Gallery. It has received acclaim since opening this summer. In this video, she is interviewed about the gallery.
Dr. Sonja Frison (Center for Youth, Family and Community Partnerships) received new funding from the North Carolina Department of Health and Human … [Read More...]
Dr. George Hancock (SERVE Center) received additional funding from the U.S. Department of Education for the project "National Center on Homeless … [Read More...]
Dr. Terri Shelton (Office of Research and Engagement) received new funding from the North Carolina Department of Health and Human Services Division of … [Read More...]
Dr. John Willse (Educational Research Methodology) received new funding from the North Carolina Department of Public Instruction for the project … [Read More...]
Talk: Elizabeth Perrill, African art gallery at NCMA
Wednesday, Sept 27, noon, Dillard Room, Weatherspoon
Volleyball vs. Mercer
Friday, Sept. 29, 6 p.m., Fleming Gymnasium
UNCG Sinfonia String Orchestra
Friday, Sept. 29, 7:30 p.m., Recital Hall
Men's Soccer vs. Furman
Saturday, Sept. 30, 7 p.m., UNCG Soccer Stadium
Talk: Andrew Wasserman, Public Art & Nuclear Fear
Wednesday, Oct. 4, noon, Weatherspoon Art Museum
Talk: Pixar artist Tia Kratter
Wednesday, Oct. 4, 6 p.m., Bryan 160
Founders Day celebration
Thursday, Oct. 5, 4 p.m., The Quad lawn
UC/LS concert: Rhiannon Giddens
Thursday, Oct. 5, 8 p.m., UNCG Auditorium