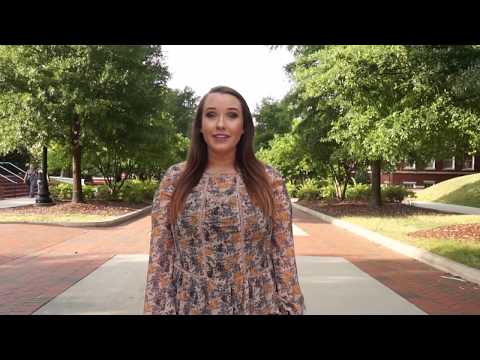 After an intensive selection process, the UNCG Alumni Association has announced the 2017 Spartans of Promise award recipients. This recognition honors 10 outstanding senior who have excelled in both academics and service.
Hitam Alsharif of Jeddah, Saudi Arabia, Biology

Ciara Gazaway of Apex, North Carolina, Human Development and Family Studies

Qua'-Shaun Henning of Raleigh, North Carolina, Elementary Education

Kailin Payton McGarry of Wilson, North Carolina, Economics

Robert Rose of Denver, North Carolina, Art Education

Ashley Sanchez of Kernersville, North Carolina, Kinesiology

Alexander Smith of High Point, North Carolina, Economics

Michaela Stovall of Albemarle, North Carolina, Elementary Education

Shameeka Wilson of Wilmington, North Carolina, K-12 Deaf and Hard of Hearing

Teacher Preparation

Mackenzie Winslow of Mooresville, North Carolina, Business Administration
The Spartans of Promise are an exceptional group of students who represent the diversity of UNCG. Award recipients will be recognized at the Alumni of Distinction Awards Dinner – a signature Homecoming event – on Thursday, Oct. 19, and will be invited to participate and network at UNCG Alumni Association events throughout the year.